Fred,
Very well put. You can stumble around trying to figure the system out or you can get trained and  learn how to use them correct with a timing system.
Any interest we offer training monthly
John E Freitag
John E Freitag
Owner/Director
The Stone & Tile School
Office 407-567-7680
Cell 407-615-0134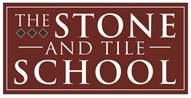 www.thestoneandtileschool.com
From: list-manager@stoneandtilepros.simplelists.com [mailto:list-manager@stoneandtilepros.simplelists.com] On Behalf Of Fred Hueston
Sent: Saturday, April 11, 2015 8:05 AM
To: sccpartners@stoneandtilepros.simplelists.com
Subject: Re: Cheetah Pucks
I am very impressed with the Cheetah system however what is very important is to get the proper training on how to use them..They are a time saver and that means money.
On Sat, Apr 11, 2015 at 7:59 AM, Baird Standish <bairdstandish@gmail.com> wrote:
We have worked with the Cheetah pucks in a number of different situations. Did a complete terrazzo floor in a school from 1-4 and it came out very well and saved some time. Did a test on a granite floor and it also came out well. Also some commercial marble bathrooms using 2& 3. Just started a few months ago and don't have a ton of experience. The downside is that it is a fussy process requiring using a dual pump extractor and the timing has to be more precise. Definitely not a one man job.
B
________________________________________
Facility Specialists, LLC
15 West Highland Ave. Suite E
--
Visit list archives, subscribe, unsubscribe or change your subscription 
preferences:
http://stoneandtilepros.simplelists.com/sccpartners
Start a new conversation (thread): 
sccpartners@stoneandtilepros.simplelists.com