Scott.
I would consider using a new grout from StainMaster. This grout is an epoxy grout requires only the depth  of a dime or thickness of a business card. I would recommend the surface be at least the thickness of a dime. It comes In 103 different colors and is easy to work with. The product comes with a clean up pad and if you miss cleaning up any residue can be cleaned the next day by spraying on a release product and wiping off the surface.
Lowes are in the process of resetting their stores with this product. If you have problem finding let me know.
This product if I recall correctly has a 5 year warranty.
Learn of this product back in February.
John E Freitag
John E Freitag
Owner/Director
The Stone & Tile School
Office 407-567-7680
Cell 407-615-0134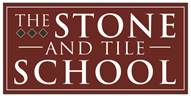 From: list-manager@stoneandtilepros.simplelists.com [mailto:list-manager@stoneandtilepros.simplelists.com] On Behalf Of Scott Wilson (via sccpartners list)
Sent: Thursday, April 30, 2015 4:58 PM
To: sccpartners@stoneandtilepros.simplelists.com
Subject: Re: Skim coating swimming pool
This email was sent from aol.com which does not allow forwarding of emails via email lists. Therefore the sender's email address (polishedrock210@aol.com) has been replaced with a dummy one.
I have done this to refinish a pool covered in penny tile,we used "wet" wall grout,we were getting it from Bonsal at that time, but "wet wall grout" bonds really well to old grout,and it made to stand up much better in always wet conditions,pools ,fountains,and showers
Scott Wilson    

Sent from my iPad
One of my college customers asked me to skim coat entire swimming pool (1800 ft sq), 1"x1" tiles, non sanded grout. Is there a specific grout that you guys recommend that will be more resistant to chlorine in the pool?

My plan of attack for this project is to acid and power wash the pool right after they drain the water to remove loose material and clean grout before skim coating. Does anybody has different or better suggestions?

For pricing, I am assuming 500 sq ft / man / day for skim coating and final wash. Is this realistic or too low for skilled technician?

In the past we did some repairs on the pool deck but never had a chance to skim coat entire pool. If you have done something like this what was your experience? Anything should I be aware of?

 

Visit list archives, subscribe, unsubscribe or change your subscription 

preferences:

http://stoneandtilepros.simplelists.com/sccpartners

 

Start a new conversation (thread): 

sccpartners@stoneandtilepros.simplelists.com

 
Visit list archives, subscribe, unsubscribe or change your subscription 
preferences:
http://stoneandtilepros.simplelists.com/sccpartners
Start a new conversation (thread): 
sccpartners@stoneandtilepros.simplelists.com