I recommend to my students they be classified as janitorial, this best fits the category and the business we do. If you are in the installer or fabrication you are paying too high of premiums. Those classification normally have more claims and larger claims do to back injuries, cut etc.
John E Freitag
John E Freitag
Owner/Director
The Stone & Tile School
Office 407-567-7680
Cell 407-615-0134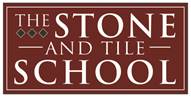 www.thestoneandtileschool.com
From: list-manager@stoneandtilepros.simplelists.com [mailto:list-manager@stoneandtilepros.simplelists.com] On Behalf Of Bill Selik (via sccpartners list)
Sent: Friday, May 22, 2015 10:27 AM
To: sccpartners@stoneandtilepros.simplelists.com
Subject: Re: WC CLASSIFICATION
This email was sent from yahoo.com which does not allow forwarding of emails via email lists. Therefore the sender's email address (billselik@yahoo.com) has been replaced with a dummy one.
Over the years we have been moved to janitorial.
Visit list archives, subscribe, unsubscribe or change your subscription 
preferences:
http://stoneandtilepros.simplelists.com/sccpartners
Start a new conversation (thread): 
sccpartners@stoneandtilepros.simplelists.com