No don't  use water fed machines.
John E Freitag
John E Freitag
Owner/Director
The Stone & Tile School
Office 407-567-7680
Cell 407-615-0134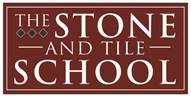 www.thestoneandtileschool.com
From: list-manager@stoneandtilepros.simplelists.com [mailto:list-manager@stoneandtilepros.simplelists.com] On Behalf Of Pat Staples
Sent: Tuesday, September 27, 2016 5:58 PM
To: sccpartners@stoneandtilepros.simplelists.com
Subject: RE: Hand polisher
Does Makita have a center water feed hand machine?
Sent from my Sprint Samsung Galaxy S7.
-------- Original message --------
Date: 9/27/16 5:55 PM (GMT-05:00)
Subject: Re: Hand polisher
I agree with John. Can't kill the Makitas.
My oldest one is about five years old and it is still like new.
I flattened a marble floor this summer down in Niantic. Brand-new install with a horrible lippage. 300 ft.² and every grout line needed to be flattened. I ended up using my Makitas to remove the lippage because I was limited on time and it was a two hour ride each way.
We rotated three machines with two technicians and ran them for 8 to 10 hours a day dry grinding. I thought for sure we would burn at least a few of them out but they are still like new.

Sent from my iPhone
Caution, I have had problem burning up the speed control on the flex machine. My techs like that machine but they burn up too fast. Even the one flex gave me to use in training only lasted 3 classes and the speed control burned up. the mikita keeps going and going .

John E Freitag

John E Freitag

Owner/Director

The Stone & Tile School

Office 407-567-7680

Cell 407-615-0134

<image001.jpg>

I use flex 1503 for sanding because its lightweight. Then i switch to the flex variable speed for polishing

Sent from my Sprint Samsung Galaxy S7.

-------- Original message --------

Date: 9/27/16 4:20 PM (GMT-05:00)

 

Visit list archives, subscribe, unsubscribe or change your subscription 

preferences:

http://stoneandtilepros.simplelists.com/sccpartners

 

Start a new conversation (thread): 

sccpartners@stoneandtilepros.simplelists.com

 

 

Visit list archives, subscribe, unsubscribe or change your subscription 

preferences:

http://stoneandtilepros.simplelists.com/sccpartners

 

Start a new conversation (thread): 

sccpartners@stoneandtilepros.simplelists.com

 
Visit list archives, subscribe, unsubscribe or change your subscription 
preferences:
http://stoneandtilepros.simplelists.com/sccpartners
Start a new conversation (thread): 
sccpartners@stoneandtilepros.simplelists.com
Visit list archives, subscribe, unsubscribe or change your subscription 
preferences:
http://stoneandtilepros.simplelists.com/sccpartners
Start a new conversation (thread): 
sccpartners@stoneandtilepros.simplelists.com