The guys are not doing 120, 220 400 and polish. For .80 they are doing a heavy crystallization, then delivering shiny scratches
however you can do 1 diamond cut and polish and achieve a great finish on most surfaces.
We can achieve the same finish with 1 cut and a polish  why other that do 2 ,3 or even 4 cuts and a polish.
John E Freitag
John E Freitag
Owner/Director
The Stone & Tile School
Office 407-567-7680
Cell 407-615-0134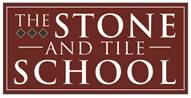 www.thestoneandtileschool.com
From: sccpartners@stoneandtilepros.simplelists.com [mailto:sccpartners@stoneandtilepros.simplelists.com] On Behalf Of Dayron
Sent: Saturday, January 21, 2017 7:48 PM
To: sccpartners@stoneandtilepros.simplelists.com
Subject: Re: Pricing in South Florida
And basically miami the arm pit America

Sent from my iPhone
Not me the other company is doing it for $.80 and 11 repairs (cracks and some edges) crema marfil

Sent from my iPhone
Visit list archives, subscribe, unsubscribe or change your subscription 
preferences:
http://stoneandtilepros.simplelists.com/sccpartners
Start a new conversation (thread): 
sccpartners@stoneandtilepros.simplelists.com