Stephen, We specialize in residential, I made a little disclaimer section on my estimates to cover the most common problems that were faced with.

Grout repair Is usually left open because One can never tell how much Grout will wash away after the polish. Especially if there are cracks.




My experience is most people are reasonable if it's unforeseen and is not on the estimate.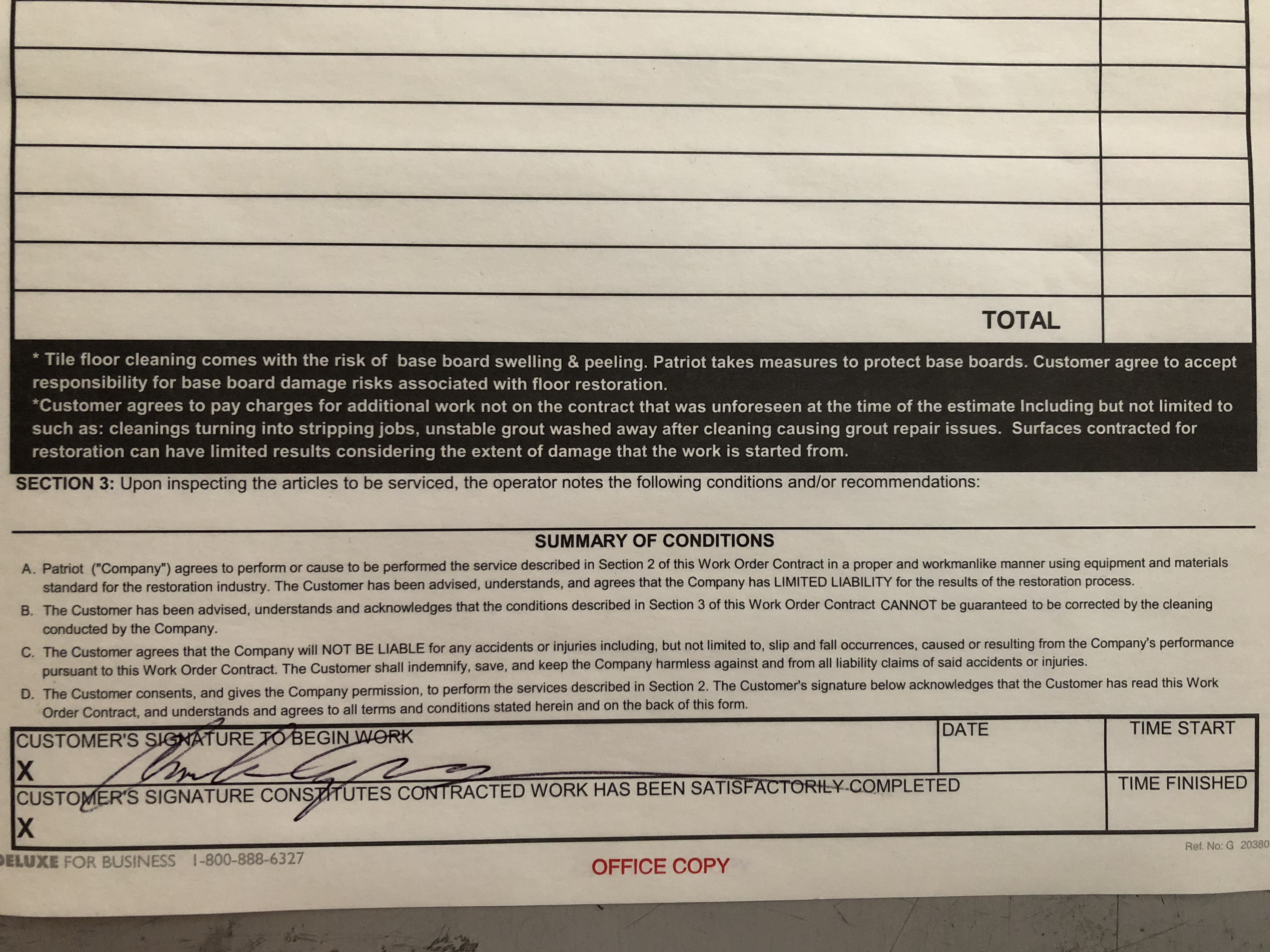 I agree with both Stu and Fred. It is inconvenient and certainly not a pleasurable situation. However, none the less, it does arise occasionally and you must be prepared to deal with it in a professional manner. Submitting change orders is a normal part of the commercial industry, but not so much the residential.

Good luck

Sent from Bob Murrell's iPhone

M3 Technologies, Inc.

865-607-0957

Office 800-342-4533




Visit list archives, subscribe, unsubscribe or change your subscription preferences: http://stoneandtilepros.simplelists.com/sccpartners Start a new conversation (thread): sccpartners@stoneandtilepros.simplelists.com