Definitely rust Barry. If it is coming from behind, just replace the piece and remove the culprit. Also, there must be some water present to assist the rusting so determine why it is getting behind the piece. At best, you may be able to reduce the stain with RSR and/or Iron Out poultice.
Good luck..
Bob Murrell
Director of Operations
SCC/M3 Technologies Inc.
Cell-865-607-0957
Office-800-342-4533
Skype-robert.murrell8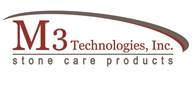 From: sccpartners@stoneandtilepros.simplelists.com [mailto:sccpartners@stoneandtilepros.simplelists.com] On Behalf Of Barry Raduta
Sent: Thursday, May 31, 2018 2:16 PM
To: sccpartners@stoneandtilepros.simplelists.com
Subject: Stain on shower wall.
Thanks in advance for any help/ insight you can give me to help this customer. This stain on a marble shower wall started about 12 years ago. The first 2 photos show it in 2008 and the last photo is recent. I did not see it in person; these photos were sent to me. The first 2 older photos also show staining on the floor tiles and grout, but the newer photo shows a cleaner floor. Obviously, I am thinking a rust spot behind the marble. Any ideas on a "cure"? Also, any ideas on the stone I.D. I thought a carrara , but my contact believes that it is a more rare variety. I ask this because a good option is to replace because the problem behind the wall needs to be addressed.

--
Thank You,
Barry V Raduta
Diamond Stone & Tile Care-South
Stone & Tile Pros
Visit list archives, subscribe, unsubscribe or change your subscription preferences: http://stoneandtilepros.simplelists.com/sccpartners Start a new conversation (thread): sccpartners@stoneandtilepros.simplelists.com