Acids do remove cement-based grouts very well. However, they may also activate salts (calcium) in the slate or other similar type stones causing a chalky look when dry. I have seen this many times. A good solvent-based impregnating sealer (preferably a color enhancer) should rectify this issue and then all should be good.
Always test first, to confirm results and procedure, before general application.
Bob Murrell
Director of Operations
SCC/M3 Technologies Inc.
Cell-865-607-0957
Office-800-342-4533
Skype-robert.murrell8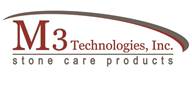 From: sccpartners@stoneandtilepros.simplelists.com [mailto:sccpartners@stoneandtilepros.simplelists.com] On Behalf Of Barry Raduta
Sent: Thursday, May 31, 2018 2:42 PM
To: sccpartners@stoneandtilepros.simplelists.com
Subject: Outdoor black slate on patios
Thank you in advance for any help you can give me to help this client.
A few weeks ago I asked for help to clean up grout stains on flagstone and Dr Fred said to use a mild acid and Stu recommended Klenzstone #4 or #5. I did not get to that job yet, but I saw about 2000sf of mostly black slate yesterday and I am wondering if it should be tackled in a similar manner. Some of the tile spaces are clean and others show a deposit (calcium?). I was thinking of a medium, nylon brush as my tool. I was going to do a test area with just water to see how clean I can get the slate without the deposits and other test areas with a recommended product to remove the deposits. Any thoughts?

--
Thank You,
Barry V Raduta
Diamond Stone & Tile Care-South
Stone & Tile Pros
Visit list archives, subscribe, unsubscribe or change your subscription preferences: http://stoneandtilepros.simplelists.com/sccpartners Start a new conversation (thread): sccpartners@stoneandtilepros.simplelists.com